SPELL JIF & 

STOPit

: Partnering 

To

 Protect Your Schools
---
Click HERE to view and download the STOPit informational Presentation from the November 2021 JIF Meetings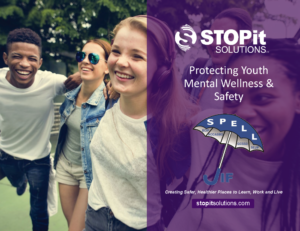 Click HERE to watch the video of the Presentation from the November 2021 JIF Meetings
Don't forget that most STOPit services are included in your SPELL JIF membership! Thank you to Matthew for joining us and feel free to contact him for more information:
Matthew Toth
mtoth@stopitsolutions.com
908.259.6810
---
HOW DO I SIGN UP MY DISTRICT?
If you are ready, you can sign up today. Just click the link here to enroll your district into STOPit. 
---

Watch the STOPit Relaunch & Relearn Webinar Recording – November 2020 
Watch the STOPit Safety Platform Overview for Interested Members Wanting to Learn More – November 2020 
---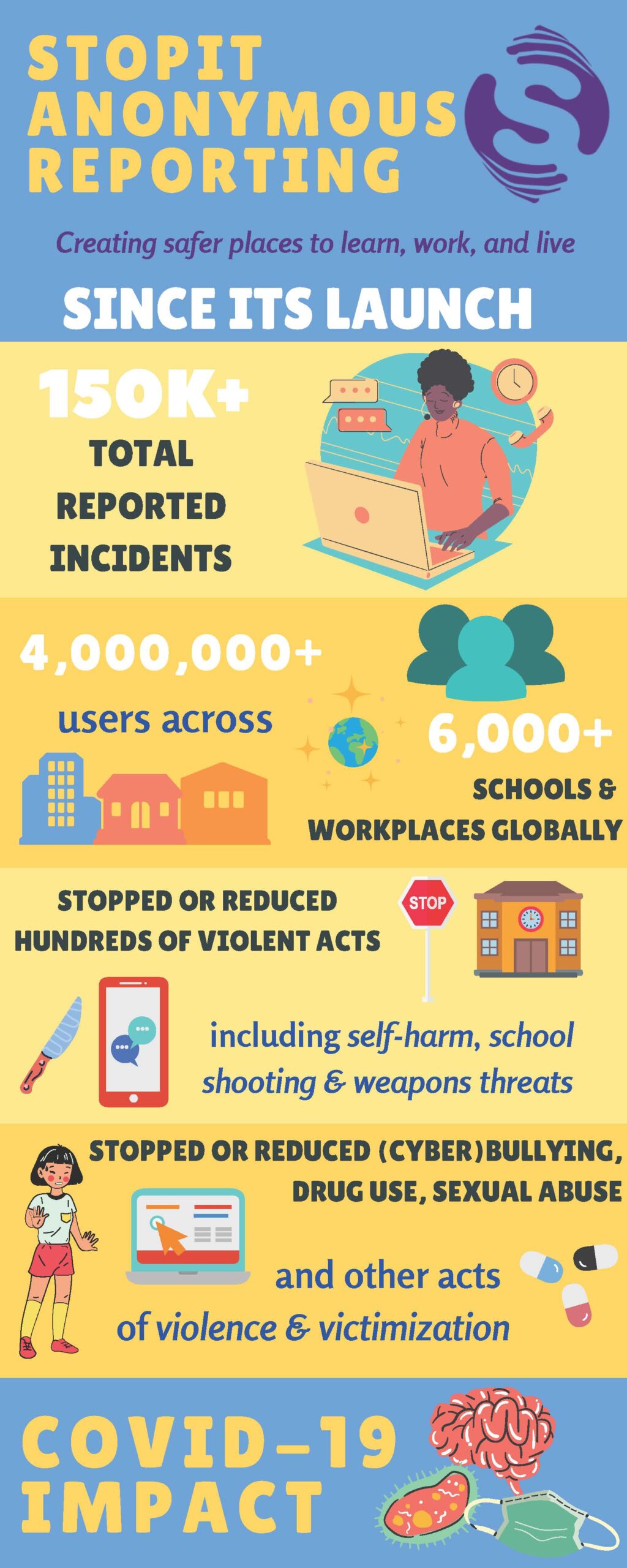 ---
STOPit is funded by the SPELL JIF Board of Trustees and signing up is easy.  The Program is a joint effort between our reinsurer, Great American Insurance Company, SPELL JIF and STOPit.  SPELL JIF feels strongly that STOPit will provide a very effective tool in the war against errant human behavior among students including cyber bullying, common bullying, sexting, stalking and many other intolerable behaviors.
What is STOPit Solutions?
STOPit Solutions empowers students and employees to speak up about inappropriate behavior like bullying, misconduct, and mental health issues where they are most comfortable—their phones. The anonymous reporting program is used by thousands of schools nationwide to ensure student and school safety.
What is Included?
• The STOPit App, Web & Hotline- anonymous reporting app for students and employees
• STOPit Admin- easy-to-use dashboard for incident management
• 24/7 Monitoring - certified agent monitoring to alert of emergency situations
• Two-way Messenger- anonymous messaging to reporters in real time
• SEL Content Library- resources developed by industry experts
• Launch Kit- STOPit provides full setup and helps you roll out the program to your schools
• And more
Want to learn more?  
Visit the STOPit Solutions website to request more information HERE, email sales@stopitsolutions.com or call 855-999-0932 and one of our highly-skilled account executives will set up a 20-minute personalized demonstration.