For the 23rd year in a row, the Burlington County Insurance Pool Joint Insurance Fund (BCIP JIF) celebrated Member School District successes at their Annual State of the Joint Insurance Fund Dinner.  In all, 35 member school districts were recognized and received awards totaling $128,000.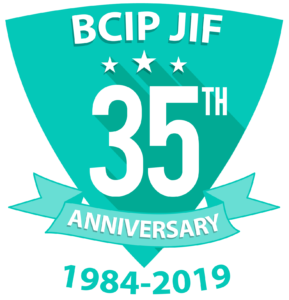 •  Medford Lakes School District, Northern Burlington County Regional School District, and Riverside Township Board of Education were recognized as Safety Districts of the Year for their ongoing contribution to safety efforts, each earning an additional $2,500 reward.
•  Michael I. Lanzoni from the Custodial/Maintenance Department of Mercer County Special Services School District won the Safety Star of the Year Award for his commitment to providing a safe learning environment, and for going above and beyond to ensure the entire District is safe.
BCIP 2019 SOJ Dinner Presentation
---