Each year, the Atlantic & Cape May Counties Association of School Business Officials Joint Insurance Fund (ACCASBO JIF) celebrates member school district successes at their Annual State of the Joint Insurance Fund Dinner. The dinner meeting is organized to reward and recognize the extraordinary efforts of member districts for their commitment to provide a safe and healthy environment for students, staff and community by actively participating in risk management programs. This year, 26 member school districts were recognized and received awards totaling $91,500.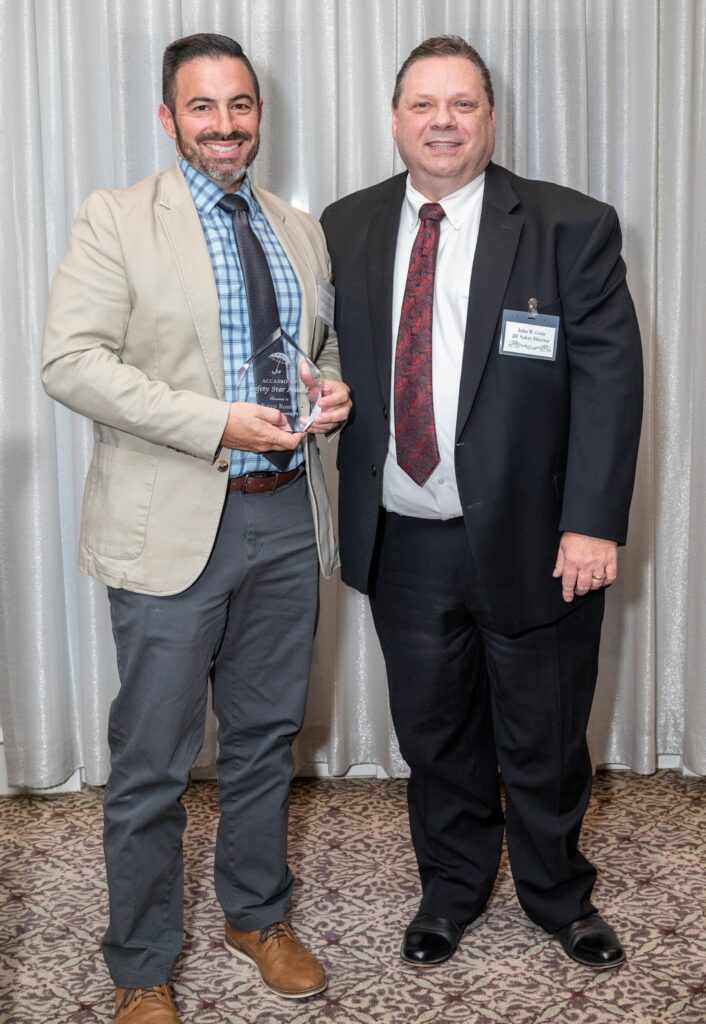 Rocco Rosetti, Facilities Manager of Galloway Township Public Schools received the Safety Star of the Year Award. Over the last 5 years, Rocco made tremendous improvements to the district's facilities, including safety and security measures. He supervises facilities projects, arrives to work early, stays late and answers calls and e-mails at all hours of the day. He embodies the spirit of safety on a daily basis, going above and beyond his job responsibilities in the interest of safety and assisting the district in these efforts at every level.
---
Folsom Board of Education, North Wildwood School District and Hammonton Board of Education were recognized as Safety Districts of the Year for their ongoing contribution to safety efforts, each earning an additional $2,500 reward.
View ACCASBO JIF Award Presentation on Website HERE 
---